Biezenakker
eco village
2009-2012
one of a kind
The design of this sustainable extension of a small Dutch town compromises 61 sustainable homes in a rural landscape. Truly unique is the fact that the project consists of 100% 0-energy social-housing, the first of it's kind in the Netherlands. Because of it's pioneering nature, the project is widely considered as an exemplary sustainable housing project.

A sustainable neighborhood that does not compromise living quality or affordability.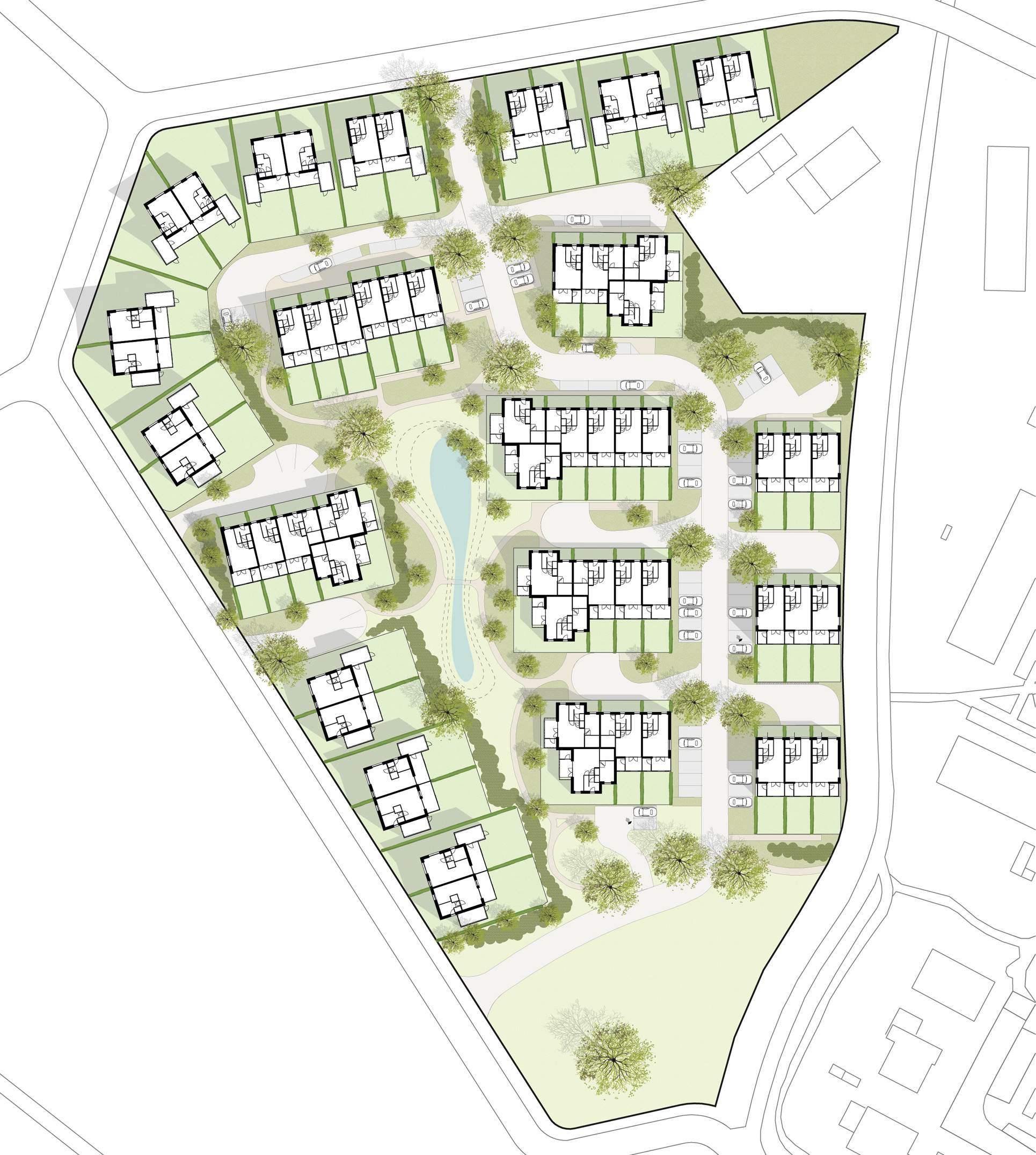 sustainable thinking
All houses are designed with special consideration for climatic aspects. Solar panels provide for electricity and a thick, compact insulation layer stabilizes the inner climate. In summer, the solar heat gain is minimized with use of a winter garden and a ground tube for ventilation. In winter, the same winter garden and ground tube are used to passively heat the house. This has resulted in a energy-positive neighborhood that provides electricity for neighboring buildings.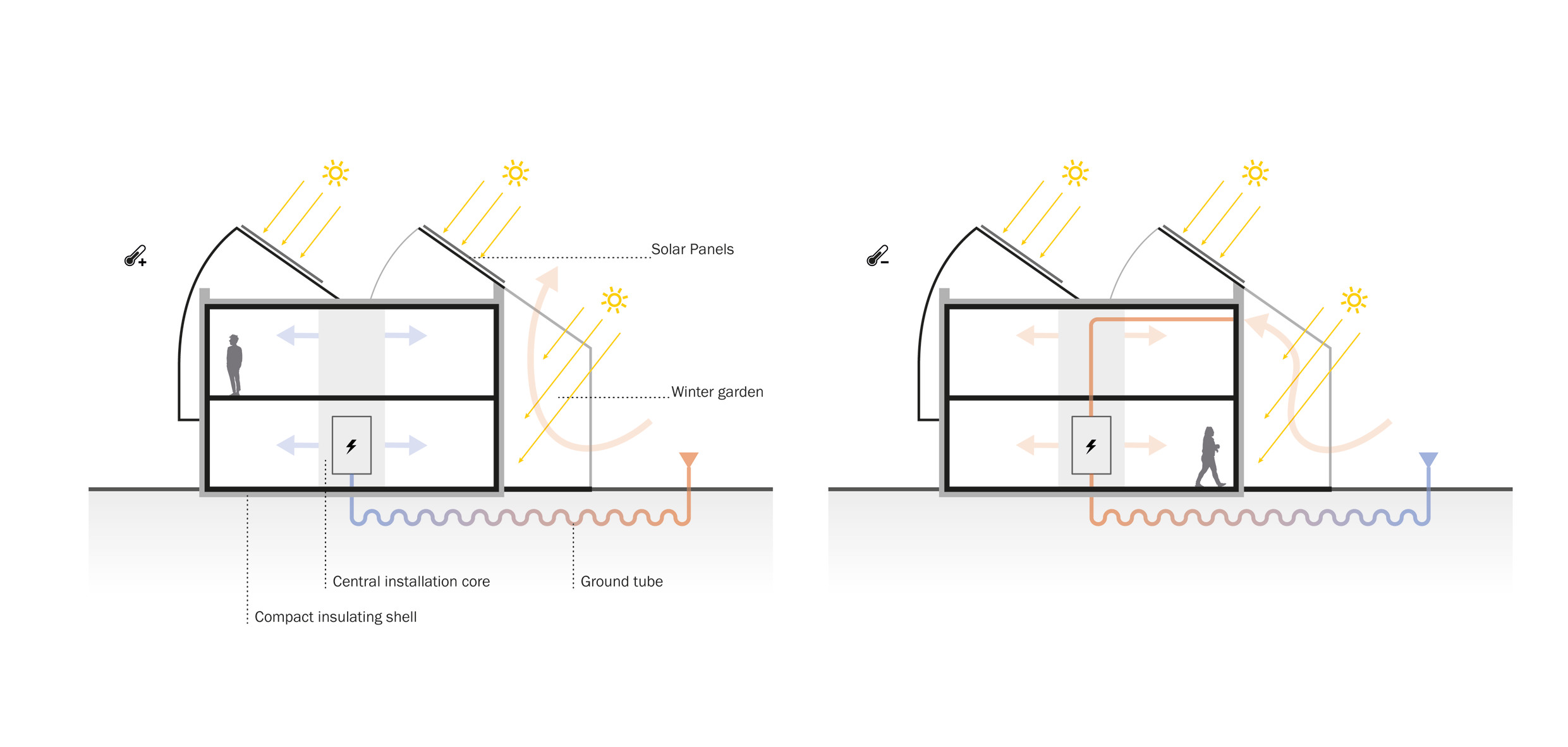 | | |
| --- | --- |
| Project name | Biezenakker |
| Typology | Eco village |
| Location | Ulft, the Netherlands |
| Time span | 2009 - 2012 |
| Status | Built |
| Size | 61 dwellings |
| Client | Wonion |